Sliding into the cabin of a luxury sedan is always an enticing prospect, and at Genesis of West Columbia, we want to help you find the perfect one. When you read our Genesis G80 vs. Genesis G90 car comparison, you can size up these two rides and decide which meets your needs.
The roads of Columbia, Irmo, and Lexington are out there waiting, so let's get started. If you want to learn more after reading, feel free to reach out to us!
G80 vs G90: Interior Features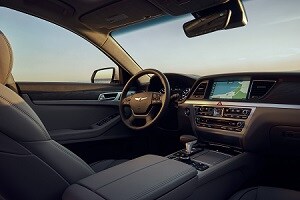 The G80 is a midsize car and the G90 is a full-size vehicle, so you can expect a difference in terms of space for people and cargo. Both rides seat five people, and front-row occupants can expect generous legroom-roughly 46 inches in either sedan, in fact.
The rear seats are adult-friendly, although you'll find a bit more legroom in the G90. It has nearly 38 inches of rear legroom, while the G80 offers 35 inches. If you're planning on seating tall adults in the rear seats, the G90 may be a good bet-but the G80 can seat kids and average-sized adults with ease.
The trunks are quite similar in size, even though these vehicles occupy different segments. With 15.3 cubic feet in the G80 trunk and 15.7 cubic feet in the G90 trunk, you'll have more than enough space for all your groceries or luggage for a family trip.
All-Star Performance Specs
The Genesis G80 and Genesis G90 are luxury cars, so you know you'll get a lineup of powerful engines. In the G80, there are three engine options, including:
3.8L V6: 311 horsepower and 293 lb-ft of torque
Twin-Turbocharged 3.3L V6: 365 horsepower and 376 lb-ft of torque
5.0L V8: 420 horsepower and 383 lb-ft of torque
The full-size G90 drops the base 3.8L V6 but retains the other two engines. This gives the midsize G80 an advantage in terms of fuel economy, as the 3.8L V6 is the most fuel-efficient engine, with an EPA-estimated 19 city and 27 highway MPG.
Both rides max out with equal power from the V8. They also come standard with sporty rear-wheel drive (RWD), but you can upgrade to all-wheel drive (AWD) for more traction on the road.
Neat Technology Features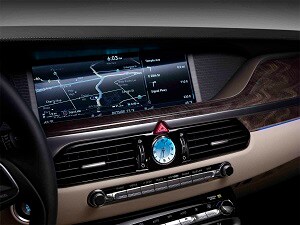 The G80 and G90 come with a long list of standard and available features, but you'll get to see different ones, depending on the car you choose. Only the G80, for example, offers Apple CarPlay™ and Android Auto™ for intuitive smartphone connectivity and easy access to your most essential apps.
The G90, meanwhile, comes standard with helpful features, such as wireless device charging, so you can keep your phone at full power without the hassle of cords. A standard panoramic sunroof is yet another perk, letting you open your ride to the skies above. Both features are available on the G80, too, but only on top trim levels.
Genesis G80 vs Genesis G90: Choose Your Luxury Sedan
So, which luxury vehicle seems best suited for your Columbia, Lexington, or Irmo drive? These are impressive rides and each has its advantages, depending on what you're looking for. We hope that our Genesis G80 vs. Genesis G90 comparison was helpful for your research.
Choose the G80 for more efficiency, the G90 for more space, and look closely at the features each vehicle offers. Before you decide, though, schedule at test drive at Genesis of West Columbia. Take both out for a spin and see which car you prefer from behind the wheel!